How to Pick the Best Data Centre for Your Purposes
Increasing demands on IT infrastructure are emphasizing network-centric computing platforms. Businesses operating in a highly globalized and competitive marketplace require powerful servers to leverage their virtualization capabilities and sophisticated data centers to maintain them.
It is becoming common for businesses to expand and grow beyond the resource and capabilities of their own data centers and look beyond the four walls of their organizations for third party data centers to outsource their server storage and other IT needs. Organizations look for the capacity of the data centers along with the scalability, robustness, efficiency and expertise of the service providers before making a selection.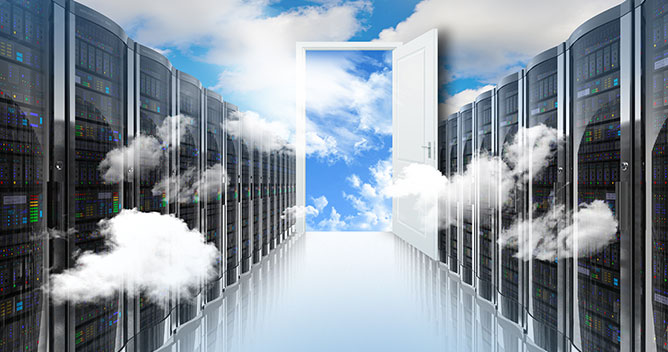 Selecting data center or colocation provider is a big decision for any business. The question as such of 'How to pick up the best data center for your purposes?' keeps playing in their mind. This is not hard to understand as putting your IT infrastructure that is of utmost importance for your business operations in someone else's facility requires careful planning and a thorough research of the data centers of the service providers.
The matter is further compounded by the fact that despite the tall claims of the service providers not all data centers are good or competent enough to efficiently house your mission- critical IT infrastructure.
When it's time to consider outsourcing data center services, finding the right answer to the question,' How to pick up the best data center for your purposes?' can help you pick up  a data center that fits your criteria as well as your budget. The first and foremost thing you need to do if you want a right and satisfactory answer to your question,' How to pick up the best data center for your purposes?' is to properly assess and evaluate your current as well as your future IT requirement and environment.
This will help you find a data center that will be most closely aligned to your firm's infrastructure and application needs. You will also be able to find a hosting provider that supports the types of hardware and software your company utilizes.
Outsourcing colocation services can save you a lot of money in terms of your operational cost. This though is only possible if you find a data center that answers closely to your off-site IT infrastructure hosting needs. Paying attention to the following points can help you find a satisfactory answer to your question,' How to pick up the best data center for your purposes?' You can then easily determine the amount of space and the facility required to house your infrastructure.
Security
This is one of the most important criteria that you need to pay attention to before looking for a colocation services provider. This is not that hard to decipher because when you are placing a very expensive piece of hardware on someone else's premises with all your business critical data on it, the level of security provided should be at the foremost of your mind.
Another very important thing you need to consider is that all threats are not human. Natural disasters or any unforeseen event can have a devastating effect on the electronic equipment.  You need to find answer to questions like how the facility is prepared to face the threat of flash flood, thunderstorm, fire, etc.  Then there is also the issue of protection from digital intruders. DDoS attacks have taken down large multinationals, so you need be wary of it.
Location
Location of the data center is another very important factor you should pay careful attention to. Its importance can be gauged from the fact that paying attention to it can answer your question,' How to pick up the best data center for your purposes?' to a significant extent. The first thing to take into consideration is how easily your IT staff can reach get to the data center where your server is housed.  You should also pay close attention to how prone the area, where the data centre is located, is to natural disasters like fire, storms, cyclones, etc.
Scalability and reliability
Paying attention to flexibility and expansion capability along with the level of up-time provided by the data center service provider. This will also make your task of finding answer to your question,' How to pick up the best data centre for your purposes?' to a considerable extent. The data centre should have the capability of efficiently meeting your current as well as your future requirements.  A reliable provider should also provide up-time guarantee of 99.95 per cent and above.