How to Find the Cheapest Web Hosting India Services
When you are looking for the cheapest web hosting India providers, you should not take any decision in a hurry by simply taking into account the low rates for hosting plans. While you will come across many providers that offer incredibly low prices for their hosting solutions, not all of them can be trusted. You can make use of some useful suggestions to ensure that even when you pick a cheap web host, you do not end up paying more than you thought you ever would.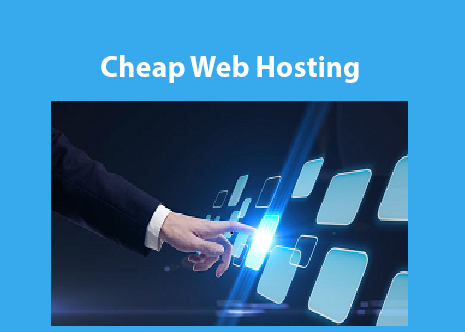 How to be sure you can get the cheaper web hosting India plans:
For the best web hosting in India you should be wary of certain unexpected payments that you may be forced to make by your web host. For instance, there are hosting services which may force you to spend more by advising you to choose additional software for your website. To prevent this from happening, you need to clarify that the host has not signed you up for any service trials or any free software. You should review all communications made by the host to you through emails. You need to be cautious of any add-ons that you may click on accidentally.
When you select the cheapest web hosting India plans, you may find that the host cannot guarantee you a high uptime. So, it is always advisable to check for uptime records and client feedbacks on their services before signing up with any hosting service. When a host gets regular complaints on outages and slow networking speeds, there is a good chance that it is using rushed servers. In such a case, it is advisable to look for another host. Alternately, you can also track the hosting uptime on your own. There are many server monitoring tools which are available on the Internet and many of these are also free of cost. You can easily find a tool that suits your budget and needs and track your host's uptime. In case the provider is unable to guarantee a 99.9% uptime, it is not viable to work with him.
Sometimes the cheapest web hosting India service may be one that is frequently attacked by hackers and spammers. Most providers today have very effective anti-spam filters and rigid policies to keep away hackers. But when your account is hacked, you should request for relocation immediately.
When choosing the cheapest web hosting India provider, you must also check the web hosting IP on the Spam Haus Block List; in case your server is found to be in this list, you can either push your website to the whitelist or request for a relocation or change of IP address.
In your efforts to choose the cheapest web hosting India service, you may end up receiving very poor technical support from your host. So, for the newbie, it is best to stay away from hosting companies which are known for their poor after-sales services. To avoid this problem, you need to get in touch with their technical support departments before signing up.
You must also find out about hidden charges such as cancellation fees etc when signing up with the cheapest web hosting India provider. To be sure you do not fall into this trap; you need to go to the host's home page to find out how the cancellation is supposed to be done. A web host can always charge you for registering domain names and for SSL certificates, but any charges other than this should not be encouraged.
You must also find out in advance if your host offers an adequate number of databases because there are many providers that claim to provide unlimited MySQL. Likewise, you should also avoid buying hosting packages from apparently cheap web hosts which charge you renewal prices that are higher than signing up costs.
The truth is that all cheap web hosting providers in India are not unreliable. Most people tend to believe that something that comes cheap is usually inferior; in reality, you can actually benefit from some cost-savings deals if you are alert and smart.