CMS Hosting India – Driving Your Content Rich Sites
With affordable CMS hosting India, you get many benefits. CMS is a content management system. This is a tool that helps users set up content rich sites with minimal technical knowledge. Today, content is very important for attracting visitors to your site and adding authenticity to your brand. That is why you want to deliver the best content. What is more, you want to be able to create, edit, and organize content easily, even if you don't have intensive technical skills. You would want to understand the differences between different CMS platforms, to be able to choose the right CMS and thus, the best CMS hosting India.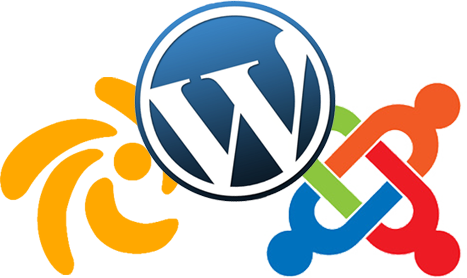 Different types of CMS hosting India
Your choice for a CMS hosting India plan would be based on a variety of factors. One of the most important factor is the type of CMS being hosted. You could be working with WordPress, known as the top software for bloggers. Or, you might prefer the graphics and video friendly Drupal. Much business like the customization that Joomla offers, helping users create unique websites and content, and also, hone their creativity. Whatever your preference, you would want the right hosting plan, to help you get the most out of the software.
When choosing content management system hosting for your business, some other points to consider would be.
Installation
How easy is it to install the software? Many service providers offer a single click button to ensure that installation is easy, effective, and fast. This helps you save time, and you don't have to worry about the technical details. You can also get started on creating content quickly.
Bandwidth
When it comes to any type of hosting service, you want to ensure that it offers enough leeway to accommodate all visitors to your site. When your site becomes popular, you don't want to disappoint visitors by being offline. That is why you would choose CMS hosting India that offers sufficient bandwidth.
Number of sites
You would want to check the number of sites you can host using a particular CMS hosting India plan. If you are a small business or have relatively modest needs from your online assets, a single site might be sufficient. However, many businesses want to add content to multiple sites, and this can be done if you have a hosting plan subscription that accommodates more than one site.
Price
CMS hosting India is affordable and businesses of all sizes can choose rightly priced plans for their online ventures. Also, you would want to consider the benefits that will accrue when you use the best CMS hosting plans for your business. You would be able to build sites easily, create the best content, and aim for greater traffic, thanks to reliable CMS hosting solutions.
Uptime
When you have uptime guarantee of 99.9%, there is no reason to hesitate about which service provider to choose. This reliability is what gives businesses the assurance that they can focus on creating content and administrating their site, while the service provider works to maintain the best performance for the hosting platform.
Quick setup
How long should it take for your request to get a hosting service account to be approved? If you are in a hurry, you want to get started as soon as possible. That is why you would look for a service provider that offers quick setup, and enables you to start building or adding content to the site within the day.
Site templates
One of the most difficult things for those without programming skills would be creating a site from scratch. However, with the right CMS hosting India plan, you would get to access dozens of templates. These templates will enable you to create sites easily and quickly. Not only are the templates free of charge, they will also help you save time. You will be able to choose from many types of templates, to give your site a unique look. Besides templates, many service providers also offer tools for creating sites, to help you make your site look pleasing, and also give visitors a pleasant experience. With these tools you can set up forums, chats, blogs, photo albums, and do a lot more.
Customer care
One of the most important aspects of choosing the right CMS hosting India, would be how accessible the customer care is. This would also include people to help you solve technical issues. Tech support should comprise the best engineers, who are available round the clock, so that your problems can be resolved quickly.
CMS has made it easy for people to get the support they need for their content creation plans. With the hosting services on offer for CMS software, it should be easy for you to get the right bandwidth, resources, and best prices. You would also be able to receive excellent support from the technical assistance team.