Why Use Windows Dedicated Server as a Dedicated Email Server
There are many people in the world that will tell you that Linux dedicated servers are better than Windows dedicated servers. But there are a few things that people tend to overlook. These criteria makes Windows dedicated server one of the best
Pre-Installation
Windows comes pre-installed. Everything is working perfectly at the time of purchase. The user does not have to do anything, but use it. Things may go downhill from there, but at least the user starts off with a clean slate.
Often times new users to Linux face barriers. Most can be overcome, but in a few cases, not. The question is, will these users go to the time and effort? It, of course, depends on the user and the skill of those trying to help them.
These problems could be avoided if Linux came pre-installed. It doesn't come that way for most users. They buy from major retailers in the hopes of getting the best deal or using equipment from a name brand. But it is not a level playing field. Windows or Mac OS is pre-installed. There is no reason that the same could not be done for Linux, but that is not the case. You need to search around and go to much trouble to find someone selling Linux computers. It is not worth the effort for many users.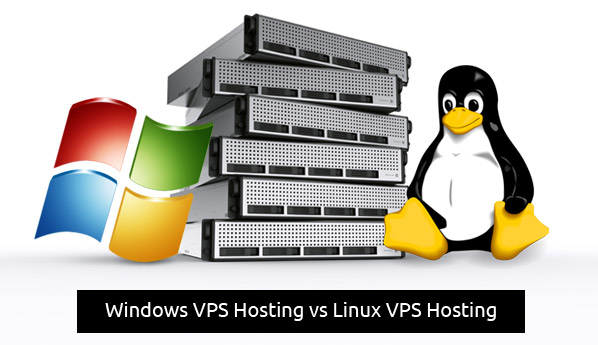 Compatibility
Most hardware is made to work on one of two platforms, Windows or Macs. Equipment often ships with disks for one or both of these two platforms. Seldom, if ever, do you find a Linux disk. This has nothing to do with Linux not being able to run said equipment, but rather speaks to the size of the market. Linux is small time.
There usually is not a problem finding Linux compatible equipment. Almost anything relatively new is Linux compatible. But when you buy new equipment, it is a bit of a crap shoot. You don't know for sure unless you do your homework, but you know that Windows and Mac OS will likely work, so if you are choosing an OS on that basis you are likely to be happier.
Games
Most games are written for Windows. There is no reason why Linux cannot run games, but the sad fact is that if you are a gamer, then you must use Windows for PC gaming. The only other alternative is to buy a console or to try to find a Linux solution. This again requires much effort on the part of the user and in many cases more skill than many Linux newbies have.
Specialized Software
If you use AutoCAD, QuickBooks, Photoshop or other specialised software then you have likely found that it is made to work specifically for one or two platforms, neither of which is Linux. Most of us do not fall into this category, but many users do. Some users also find that there are some barriers to using Linux equivalent software, such as trouble with files or formatting, so you prefer to use applications such as Microsoft Office because you use that at work and know that you will have consistency.
Community Issues
Other OSes do not have the same community issues. They can be seen as a strength or a weakness. We are a fragmented community. What distribution should companies support? What package format should they release their software in? What happens when you upgrade your Linux distribution? Does the software need to be upgraded, too? Surely, that means more work for developers.
We are also a fractious lot. Whenever someone takes the bull by the horns and tries to deal realistically with any of these concerns as Mark Shuttleworth has done at times, then he is accused of trying to speak for the Linux community at large and having ulterior motives ascribed to him. He is after all, trying to push his own agenda, so his detractors say. But, isn't it in every Linux user's best interest to deal with these issues? Why should he or anyone else step forward if he is going to be subjected to scorn and abuse?
The problem is that we have no history of working together. Everything that does work together is on a project by project basis. By its nature this creates divisions. There are insiders and outsiders where those on the inside fear or don't respect those on the outside.  If someone does step forward and try to create a new project then they get labeled and frequently raked over the coals by people who have their own agenda. We hear, you could be helping us, instead you are doing your own thing, and therefore, you do not support us and must therefore be against us. It is even worse, if you try to join an existing project and work from the inside. You are branded as someone wanting to take over and a despot. You become the enemy, just for trying to be an agent of change.
Sometimes we are our own worst enemy and I sometimes think that Linux is what is and will never be any different. I am okay with that. As long as people understand what that entails. We will remain divided. We will remain on the margins of the PC world and that will always be the case. Everything will continue to be an uphill struggle, as it has been for a long time.
Meanwhile we will have to continue welcoming new users and fight fires as they get used to Linux and our peculiar ways. We will have to continue to buy our own computers with Windows or Mac OS pre-installed and fight to get refunds or build our own computers or accept second rate ones with Linux pre-installed. We will have to face limitations such as not having games or big commercial programmes. Some of us say, hooray. We do not need either, but we may be shooting ourselves in the foot the process. In getting our way, we isolate ourselves and limit our options.
Windows users have things handed to them (although they pay money up front for the privilege). But we are in control of our own destiny. We create our own world through our actions and many times impose limitations on ourselves by the decisions we make. We need to be clear on that.
Final thought, Technologically there is no reason why Linux cannot do all the things that Windows or Mac OD does. Things are the way they are for many reasons. Linux in itself is not the limiting factor.