Enterprises Leveraging The Benefits Of VPS Hosting
With the advent of the internet, the World Wide Web has become a comprehensive collection of websites hosted on severs across the entire globe.
Before trying to understand the paraphernalia revolving around hosting, let us first try to understand what a web host is.
A web host is the company that is providing and maintaining a resource for a website's HTML files, images and graphics.
Hosting services revolve around three primary platforms
– Shared Servers hosting
– Virtual Private Server, or VPS server hosting
– Dedicated server hosting
Shared Server Hosting
A shared server hosts scores of accounts, perhaps running to hundreds, and all these accounts share a common CPU, memory, and bandwidth and disk space.
For an analogy, you can visualize a dormitory or an apartment complex, where an entity owns a specified space but shares available resources with everyone else.
Dedicated Server Hosting
Dedicated Servers provide absolute independence to clients.
As the name implies, clients can work on their own without being concerned about other entities sharing resources. Users of dedicated server hosting can use as much hard disk space and CPU as the server can handle.
A persons own house is an analogy to dedicated server. No one else resides in the server nor taps into its resources.
VPS hosting
VPS hosting is a shared environment but provides more freedom to clients.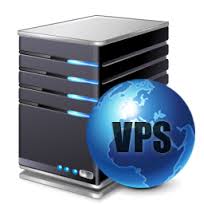 In this model clients continue to share server with others, but the "others" are far fewer in number. A client is allotted specific resources that are not shared by others.
In other words, VPS hosting has common CPU and memory that it shares across all accounts, but allocates a portion of it to each account.
We all hear from time to time that certain enterprises upgrade their accounts from shared hosting to VPS server hosting.
Let us try to analyze why companies do so.
A stage comes when companies want flexibility and independence to configure their servers themselves. In effect, VPS is a middle ground or the next step to dedicated hosting.
Here is a detailed explanation.
In a VPS hosting environment, every website is hosted on a virtual private server on a robust and powerful hardware.
An on-premise server is partitioned into several virtual compartments, and a server application is set up into each slot, making each compartment capable of functioning independently.
Clients get complete root access to the virtual compartment as if it is client's dedicated server.
For enterprises, VPS Server hosting delivers almost similar benefits as dedicated server but at a very economical price.
VPS hosting being an upgrade to shared hosting does have both benefits and drawbacks.
The advantage concerning flexibility and independence is generally recognized, but it is important to remember VPS entails extra expertise, time and effort to manage.
Many enterprises after careful analysis make a considered decision to go in for VPS Server hosting. And for such companies trying to make a good choice for VPS Hosting, India has excellent companies to choose from.
By offering high class performance and moderate costs, CloudOYE backed by Tier III Data Centres is offering customers high speed and uninterrupted network connectivity to mission critical data.